Announcements

On November 23rd 2022, Nowea, a prominent member of this community, passed away suddenly and unexpectedly. He was a good man, a close friend to many of us, loved helping others with games and sharing his passion for gaming with anyone that would listen. To help his family with the unexpected costs of his passing, a charity stream is being planned. The link can already be accessed if anyone wish to help out: https://streamlabs.com/llandrastall/tip He will be missed dearly.
Let's Play FFVII NT - 3 - Air Busters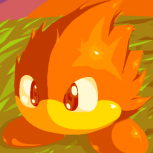 In this video, I complete the Sector 5 Reactor raid and defeat two Air Buster enemies for the price of one. I never particularly figured out why their attacks hit for 2x damage sometimes. Something to do with weird Pincer Attack mechanics, I guess? IDK, I was throwing around a ton of wild theories throughout the video. Regardless, figuring that out is less important than using the menu to manipulate the turn order so that they never attack together. Then I just need to heal Cloud/Tifa when they go below ~220 HP. My first attempt at Air Buster was more of a scouting run than a serious attempt. I tend to do that a lot with bosses unless they're far from a Save Point. Knowing the fight you are going into opens up a lot more possibilities.
Comments
---