Announcements

On November 23rd 2022, Nowea, a prominent member of this community, passed away suddenly and unexpectedly. He was a good man, a close friend to many of us, loved helping others with games and sharing his passion for gaming with anyone that would listen. To help his family with the unexpected costs of his passing, a charity stream is being planned. The link can already be accessed if anyone wish to help out: https://streamlabs.com/llandrastall/tip He will be missed dearly.
Let's Play FFVII NT - 5 - Reno is Wrecked Rudely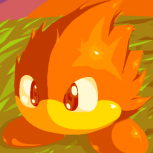 This episode is mostly combat. The sewers and train graveyard are pretty laid-back, as the monsters there don't really hit me that hard. I take the time to Morph/Steal some goodies while I can. The Graviballs aren't fantastic Morph prizes (unless they work on a boss I fight before I get a Gravity Materia), but the Ethers I got are pretty nice. Those propeller guys are pretty brutal in comparison. I suppose it's warranted since the area they appear in is short. Tifa fared surprisingly well despite being in the front, which I don't entirely understand. Either Defense is more important than I gave it credit for on my last playthrough or the row mechanics have changed. I didn't see a mention of the latter in the documentation. Reno went down like a wet noodle because I had a Cross-Slash saved up and I chucked my Deadly Wastes that I got from the Air Busters. Arguably, I should have saved one for Rufus, but it would be proportionately less useful, and I may find a real Bio Materia by then for all I know. If Reno was given a gimmick, I have no clue what it is.
Comments
---