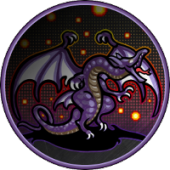 FF6AE: The Poll
Started by madsiur,

FF6AE Poll

8 members have voted
1. Which Feature do you want to see first?

Dialogue & all game text editor (all languages) (E)

Font editor (E)

Monster data editor, including steals, drops, metamorph packs, control, rage and sketch commands (E)

Item data (E)

GFX Editor (monster & portraits) (M)

Animations data (E)

Monster AI (M)

GFX Editor (character spritesheets) (M)

Levels (FF6LE clone) (H)

Animation and Battle Event scripts (M)

Compressed Graphics (M)

Battle Backgrounds (H)

Event Editor (M)

Spell data (E)

All the small data (starting rages, HP / MP curves, colloseum data, etc.) (E)

Wallpapers editor (M)
---
Please
sign in
or
register
to vote in this poll.
---