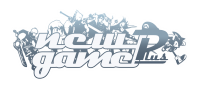 We here at NGPlus are proud to announce that the site is now open to the public!
NGPlus is a site dedicated to video game mods and discussion with the whole experience of the player in mind. There are many sites that focus on difficulty on a whole, but we feel that the overall player experience is the most valuable thing, and we hope that this will quickly grow to be a place where we can just chill and do what we love to do: play games and have discussions about them.
We've got a pretty decent amount of mods with that exact principle in mind, so feel free to head on over to the Downloads section and give some of them a shot, or you can swing by the forums to say hello!
We also have a dedicated Discord server if that's your thing, so don't be scared to click the Chat button up at the top. We might be a little bit schitzo, but we're friendly, we promise!
If you plan on being a part of the community though, we'd be glad to have you. Just make sure to take a gander at the Forum Rules before posting.
I'd like to take this opportunity to also introduce you to our Moderation team.
Ninjasdf, FFTA, Kaffe Myers, and myself are your Administrators. Rynzer, Anima Zero, Kjata, Mishrak, Hart-Hunt are your Moderators. We're all pretty chill for the most part.
So, that's about it. Welcome to the site!